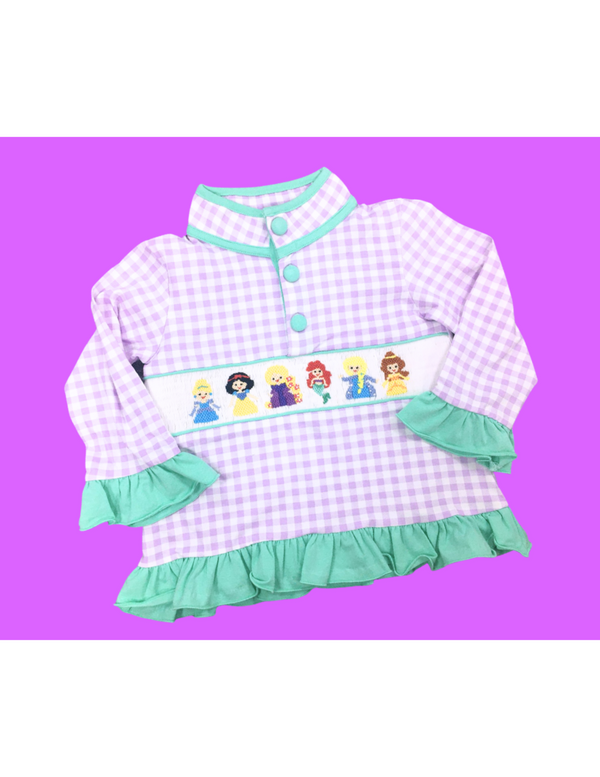 A pullover made for a princess!   This lavender gingham and mint detailing knit pullover with ruffled detailing on the sleeves and hemline looks great with the smocked princesses.  Pair with her favorite pants or shorts depending on the weather for a perfect royal day. 
Shop our Magical Mouse for more pixie dust!
Some of the sizes listed are available for preorder. They are NOT in stock/ready to ship items.  Please check the ETA on each size (if applicable) for their expected arrival date.  
Items will ship once they arrive to Main Street Smocking Company. 
Shipping can be combined with any other PREORDER EXTRA items. Please do NOT combine PREORDER EXTRAS and READY TO SHIP within the same order as they cannot be separated.  If you choose to combine, ALL items will ship once your preorder extra item(s) arrive.